Expert Witness Services play a crucial role in the recovery of stolen digital assets. These witnesses have specialized knowledge and expertise in a particular discipline or domain, making their professional opinion more valuable than that of a regular witness in court.
In digital asset recovery, several expert witnesses can be involved including financial, technical, digital forensics, and cryptocurrency experts. Their expertise helps support the conclusions reached by investigators and educate the court on complex financial and technical issues related to the case.
Choosing the right expert witness is crucial to the success of a case, and it's essential to consider their credentials, experience, communication skills, and ability to meet the court's requirements. Get the best expert witness services with our team of the best cryptocurrency crime and cyber security expert witnesses.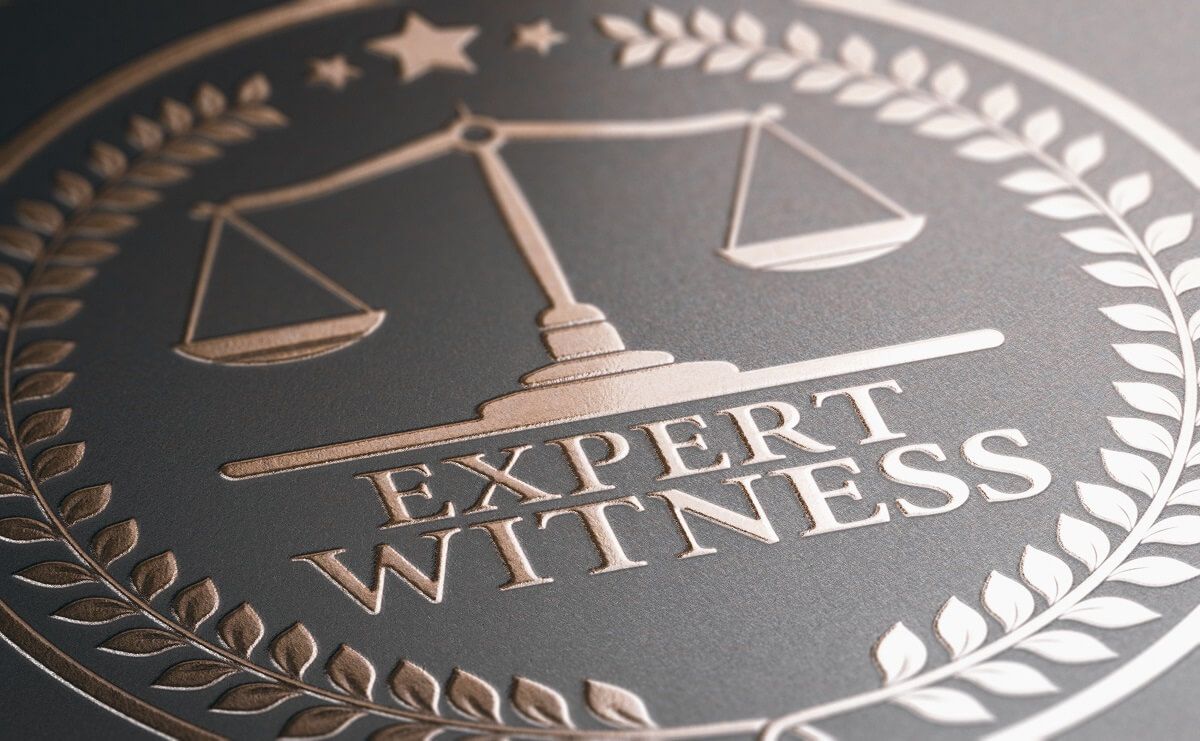 What is an Expert Witness (EW)?
Expert witnesses can help victims and investigators recover stolen digital funds quickly and seamlessly.
They possess expertise above and beyond that of a layperson in a specific discipline or domain. An EW delivers a professional opinion that weighs heavier than a regular witness testimony in a court case. What does "professional opinion" mean in this context?
Non-expert witnesses can only provide factual testimony covering what they saw, heard, felt, or otherwise experienced under certain circumstances.
The professional opinion of an EW can include conclusions and opinions about what happened.
An example of an EW is a psychologist providing a specialist opinion in a domestic violence case. A cryptocurrency tracing and recovery specialist can also provide an expert opinion in an asset recovery case involving digital asset theft.
For digital asset recovery, expert witnesses versed in cryptocurrency tracing are essential. The technical skills of such witnesses grant them authority and give weight to their testimonies.
Experts who understand how digital asset transactions flow can explain to the court how thefts happen, where the criminals route the proceedings, and what techniques they use to obfuscate their tracks.
In a cryptocurrency recovery case, the testimony of a knowledgeable tracing specialist can speed up the legal process and the recovery of the funds.
In digital asset recovery, several expert witness classes may come into play.
Financial expert witnesses are familiar with the financial bookkeeping and accounting parts of criminal enterprises. They can untangle crimes that may exceed the expertise of on-chain crypto tracking specialists.
Technical expert witnesses can draw conclusions from the technical tools the criminals may use.
Digital forensics expert witnesses can interpret and untangle digital data. Digital forensics is a science branch that applies investigative procedures and computer algorithms to digital evidence online criminals leave behind.
Cryptocurrency expert witnesses understand cryptocurrencies and other similar digital assets. They know how criminals can manipulate digital assets, how they can steal them, and how they may choose to mislead investigators.
How Expert Witness Services Strengthen Asset Recovery Cases
EWs can use their authority and expertise to support the conclusions investigators reach in digital asset recovery cases. Their knowledge and expertise must be solid, however.
When a side in a case uses an expert witness, the other side gains access to the same witness by law. The defense will use the opportunity to discredit the expertise and experience of the witness, looking for vulnerabilities in the case investigators build. Sometimes, both sides use EWs looking to support different and conflicting versions of what the two legal teams try to establish as the truth.
Using EWs to address complex financial and technical issues is often a necessity. The court cannot hand down a decision in a case it does not understand. The primary role of an EW is to educate the judge and the jurors, helping them reach scientifically relevant conclusions about the case.
Crime involving cryptocurrencies is often complex and technically nuanced. Expert witnesses are necessary to help the court understand how investigators untangled the knots of the criminal enterprise and how they tracked down the funds they want to recover.
The testimony of an expert witness must fulfill certain criteria to be useful and fulfill its purpose. Experts must base their opinions on:
Sufficient facts
Relevant and high-quality data
Reliable principles
Scientifically acceptable methods
Choosing the Right Expert Witness for Your Case
The ideal expert witness should fulfill three essential requirements.
A good expert witness has credentials that lend him or her unquestionable authority in the domain where he or she testifies.
The expert witness must also have ample experience in this field. Experience enables experts to answer questions and shed light on things from many different perspectives.
An expert witness with experience in testifying before a court is also a must.
To choose the right expert witness, one should also know what to avoid. It pays to avoid an EW who always testifies for the side you represent. The court may see such witnesses in a negative light.
Your expert witness should be an outstanding communicator. Good expert witnesses can answer questions clearly, concisely, and to the point. Your EW should also understand the standards of the court regarding expert testimonies. The methodology the expert uses must satisfy the court's requirements.
It makes sense to investigate an expert witness thoroughly. The opposing side will certainly do so. Ask your prospective expert witnesses the following questions:
Can they provide the names of the attorneys involved in the cases in which they testified?
Can they provide transcripts and reports of their previous testimonies and documentation they prepared as part of their testimonies?
Do they have any past publications relevant to the current case?
Are they energetic and enthusiastic about the case?
Are they prepared for the testimony?
How do they present themselves? Are they well-groomed and dressed? Does their appearance inspire trust in their expertise?
Are your prospective EWs shy, arrogant, or nervous under pressure?
Conclusion
A good expert testimony can make or break a case. Since his or her testimony carries more weight than that of a layperson, an expert witness is an important component of success in the courtroom. In the context of digital asset recovery, expert testimony is a must. To seize assets, the court must understand how the criminals stole the funds and how the assets landed in the accounts where they are.
If you're seeking to recover digital assets, you need the services of an experienced and knowledgeable EW. Contact us and take advantage of the expert witness services we offer.
Are you looking to hire a cybersecurity expert witness company? Learn more about CNC Intelligence police & law enforcement assistance services.
---
When you comment, your name, comment, and timestamp will be public. We also store this data, which may be used for research or content creation in accordance with our Privacy Policy. By commenting, you consent to these terms.