Have you been defrauded? This post will show you how to get help with crypto scams.
In 2021, cryptocurrency scammers stole more than $14 billion from victims around the world.
Cryptocurrency crime spiked by 79% compared to the previous year.
And 2022 is bound to get worse.
All these victims need crypto scam help.
And many can, indeed, get effective help.
The online nature and relative or full anonymity of digital currency and assets have attracted scammers and criminals since the beginning of this new asset class.
Thieves, crooks, hackers, and scammers feel safe making off with your coins or tokens.
Crypto crime does not take courage, as criminals never have to face their victims.
And once completed, transactions are irreversible.
Or are they?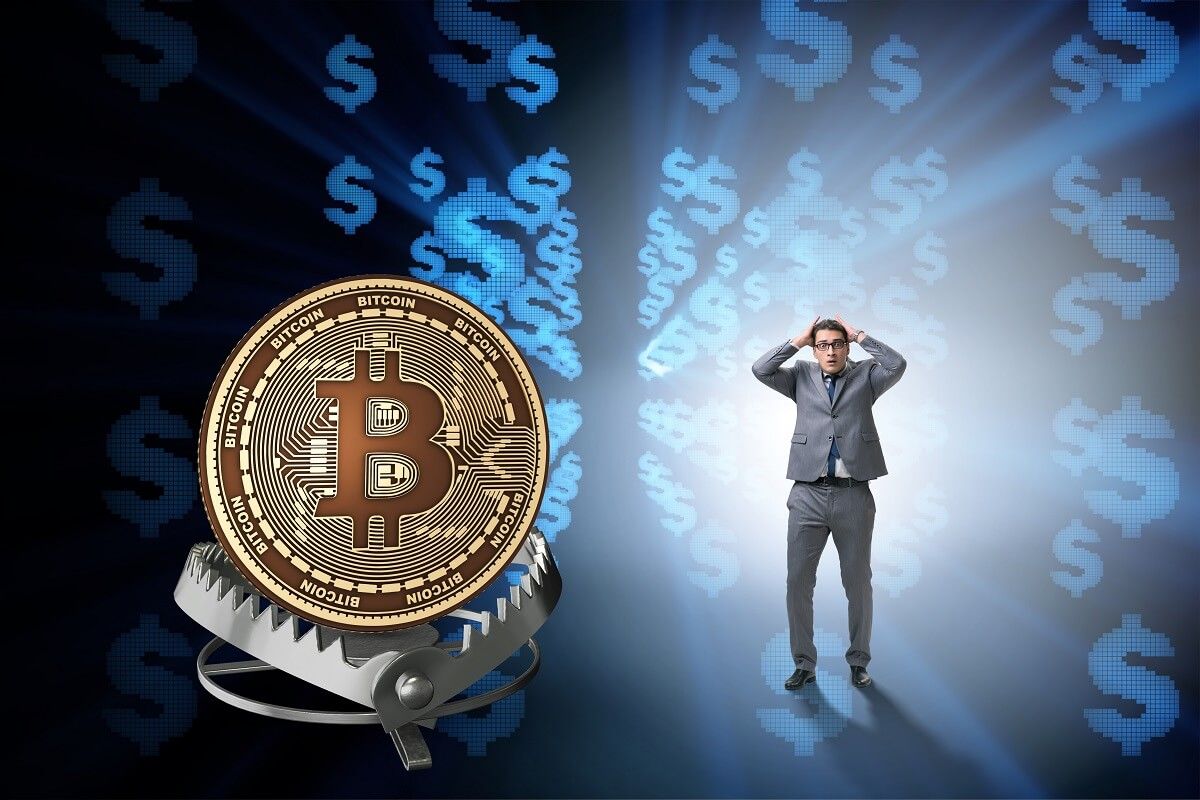 Crypto Crime is Booming
Cryptocurrency criminals never rest and view every new crypto trend as an opportunity to steal digital assets.
The ICO craze, IPOs, meme coins, NFTs, and DeFi, have all been opportunities to relieve the gullible of their money.
And the creativity of crypto criminals is inexhaustible.
They will email you that you must update your digital wallet or risk losing your funds.
All you need to do to complete the update is enter your seed phrase somewhere.
They will masquerade as an exchange and peddle some promotion that requires you to send them the cryptocurrency you have.
They are everywhere and will stop at nothing.
Here are the currently hottest trends in crypto crime:
• Ransomware has always been a problem. Cryptocurrencies allow criminals using ransomware to demand online cash from their victims, something they couldn't do before cryptocurrencies.
• DeFi has been a boon for cryptocurrency crime and money laundering. In 2021, DeFi accounted for the lion's share of crypto crime.
• Rogue nations may use cryptocurrencies and other digital assets to avoid sanctions.
• Law enforcement is now able to track crypto crime better than ever before. We can trace most transactions and find out the identities of the thieves.
How to Get Help with Crypto Scams
If you fall victim to a scam, you may think you have lost your funds for good.
If you lose more than $5,000, we can probably assist you with the recovery of your money.
We can trace most cryptocurrencies, and given the right information, we can track down the perpetrators.
By observing some common-sense, healthy crypto habits, you can help us track down your lost funds and eventually recover them.
Here's what you can do.
1. Your Transaction ID Code
The blockchain may be anonymous, but transactions leave a trace on it.
Note the ID of the transaction you used to transfer your crypto to the scammers.
We can use it as a starting point for our blockchain forensics and investigation.
2. Get Help with Crypto Scams as Soon as Possible
Do not dither.
Once you are certain you've become the victim of a crypto scam, swing into action.
Notify the authorities and contact us.
Give the authorities and us all the information you have collected about the scam.
3. Document the Scam
The more information you provide us about the scam, the quicker we can track down the thieves and find your assets.
How do you document a scam?
• Write down all the transaction IDs.
• Take note of everything about the scam, including the email addresses of the perpetrators, the names they used, the time and date of the scam, the amount of crypto lost, etc.
• Keep the emails and text messages you exchanged with the scammers.
• Record all information even remotely connected with the scam. It may prove useful later.
4. Notify The Other Parties that May Be Involved
If you use an exchange to transfer funds to scammers, notify the exchange.
Your exchange may be able to freeze funds in an account.
It can also provide useful information to the investigators, should the thieves move the funds off the exchange.
5. Notify the Authorities
Your local government agencies can track down criminals and possibly recover your funds.
If you are a US citizen, you can report crypto scams to:
• The Federal Trade Commission (FTC)
• The Commodity Futures Trading Commission (CFTC)
• The US Securities and Exchange Commission (SEC)
6. Check Your Credit Report
If you fall victim to a crypto scam, put a fraud alert on your credit cards and keep your eyes on your credit report.
During your dealings, you may have given away vital information, granting the scammers access to your accounts.
Scammers may extract information from your crypto accounts.
7. Contact a Cryptocurrency Tracing and Asset Recovery Specialist for Help with Crypto Scams
Crypto crime knows no borders. Seasoned crypto tracing specialists maintain close relations with law enforcement agencies all over the world.
They can recover your money from tens of countries on every continent.
Look Out for These Scams
An ounce of prevention is worth a pound of cure.
Your first line of defense against crypto crime is to learn about scams and avoid them.
A rule of thumb is that if a deal seems too good to be true, you're looking at a scam.
As in the real world, in the crypto sphere, no one is out to give you free value requiring nothing in exchange.
Too-good-to-be-true deals are easy to spot, however.
And they no longer work with anyone but the most gullible and least informed crypto beginners.
That won't stop most crypto scammers, however.
They constantly invent new ways to scam you, and they never rest.
1. Using Stolen Personal Information
When hackers steal information from the database of a company or online merchant, they dump it on the dark web.
There, anyone can access the information.
That's where crypto scammers get your email address or your physical address.
They may also get phone numbers and credit card information.
Then, they use this information to concoct various schemes and contact you.
2. Crypto Investment Scams
Using your stolen information, scammers can present you with various "investment opportunities."
"Send a bitcoin to this address, and I'll send you two back" is a simplistic approach to this scheme, but it captures its gist well.
Most investment scams are more complex and perhaps more credible.
They all tend to be too good to be true, however.
Zero risks and excessive profits are two telltale hallmarks of cryptocurrency investment scams.
Only invest in cryptocurrency on your terms.
3. Phishing
Scammers build websites that copy the look and feel of your crypto exchange's website, your bank's webpage, or your wallet provider's interface.
The possibilities in this respect are limitless.
Then, they email you, looking to get you to click a link to the phishing site, and believing it to be real, use it to provide passwords of seed phrases.
Phishing emails aim to create a sense of urgency, urging you to take immediate action to protect your compromised accounts, etc.
This sense of urgency can cause you to ignore possible red flags.
Never rush to take action on unsolicited emails.
Sit back and give it some thought, even if the email looks like it came from a legitimate business or entity.
4. Upgrade Scams
Scammers can message and convince you to give up your private keys to complete an upgrade on the hardware wallet you may have or an online hot wallet.
It doesn't matter where you keep your crypto.
Scammers will "upgrade" anything for you as long as you give them your keys.
5. Fake Wallets and Exchanges
Scammers may pose as exchanges or crypto wallet service providers.
Having built trust with their victims, they are happy to accept their "deposits."
Victims will never see their "deposited" funds again.
What to Avoid & How to Get Help With Crypto Scams
To avoid cryptocurrency scams, observe the following safety practices:
• Do not respond to unsolicited emails.
• Do not click links in unsolicited emails.
• Don't link your bank accounts to your crypto accounts.
• Use only reputable companies to handle your crypto.
• Never send money to anyone you don't know.
And don't fall for anything too good to be true.
We offer complimentary consultations to determine if our Asset Tracing, Recovery Assistance, and Intelligence Services are suitable for your case.
---
When you comment, your name, comment, and timestamp will be public. We also store this data, which may be used for research or content creation in accordance with our Privacy Policy. By commenting, you consent to these terms.