One of our top recommendations to clients is to get a good antivirus solution and update it frequently. Firewalls and antivirus software can keep sensitive data safe from hackers and thieves. It can prevent some phishing and fraud attempts. And it can generally keep you away from the torrent of potentially harmful content residing in various nooks and crannies of the internet.
As a cryptocurrency tracing organization, we understand how many thefts unfold. Disrupting opportunities for scammers to contact their would-be victims is always a worthwhile goal and investment.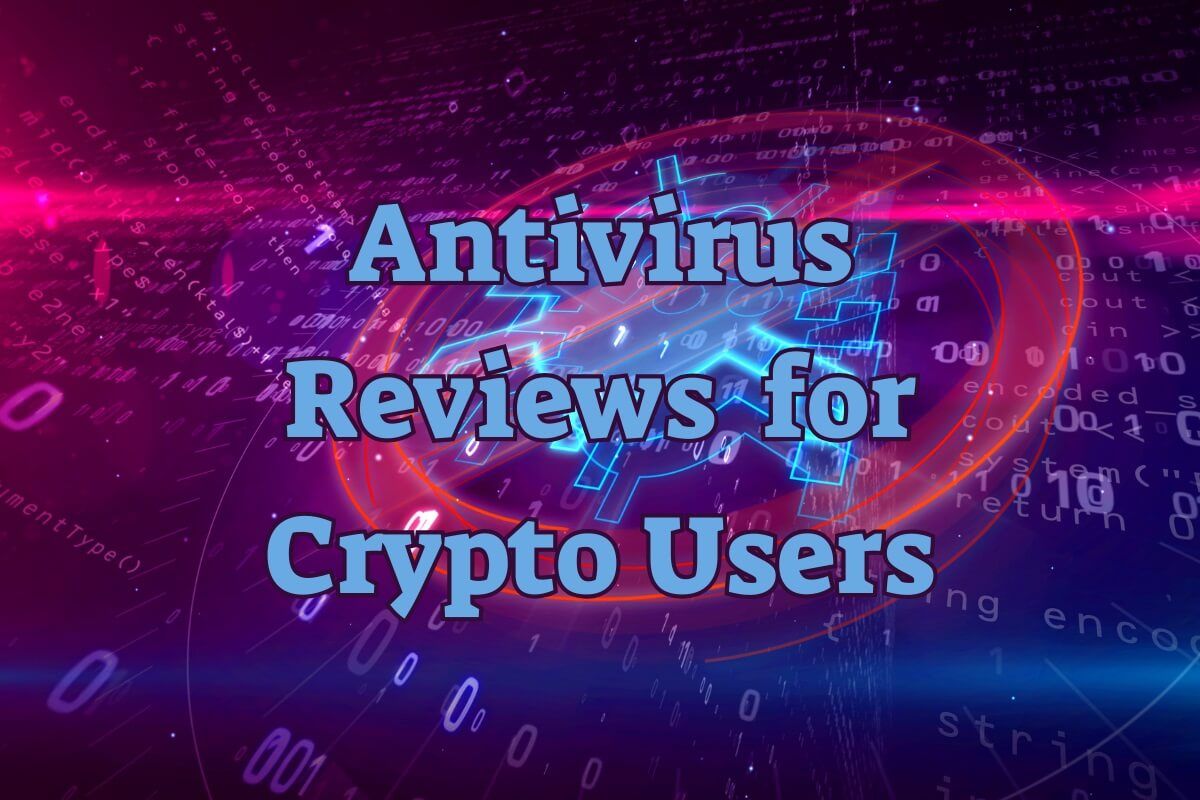 How Do You Know Which Antivirus Solution to Choose?
Choosing an antivirus software package is not as plain as asking your friends which option they recommend. There are hundreds of options in this respect, and every one claims to be the best. How do you compare antivirus solutions?
Antivirus Effectiveness
The role of an antivirus package is to detect threats and remove them. You want it to find all malicious code targeting your computer. And you want few to no false positives. Real-time protection is an added benefit. Real-time scanning capabilities can keep your computer free of malware.
Performance
When you launch an antivirus scan, you do not necessarily want to halt all other activities. If, however, your antivirus is resource-intensive, that's probably what you will have to do.
The fewer resources the antivirus app uses, the faster it can scan your machine. And scanning speed is another factor that will impact your productivity.
Functionality
You want an antivirus solution with a simple interface and a high degree of functionality. In addition to being able to use the software optimally, you may want to customize it. Look for customization options when evaluating an antivirus.
Features
Your antivirus software allows you to take action against online and offline threats. The more tools it puts at your disposal, the more powerful it is. Some antivirus features that may prove useful are:
A password manager
An easy-to-operate firewall
A Virtual Private Network option for better online security and privacy
Parental controls that allow you to control the online behavior of younger family members
Antivirus Device Support
Before you get antivirus software, ensure that it works on your device. The best solutions offer multi-device support, so in addition to your PC, they can protect your Android phone, tablet, etc.
Also, ensure that your antivirus works with your operating system.
Update Frequency
An antivirus solution is only as good as the number of viruses it can detect and eliminate. And its capabilities depend on the virus definitions it uses. The more frequently it updates its definitions, the better it is at catching new threats.
Antivirus Cost and Licensing Details
Cost is always a factor whenever you buy something. As always, you shouldn't look for the cheapest options but the best value for your money. Some antivirus software makers offer free versions. While even free antivirus is better than no protection, you get better features and better protection with a paid version.
To provide value, some antivirus licenses cover multiple devices. You pay once and use the software to protect all your devices exposed to online threats.
Privacy Considerations
You should always understand how an antivirus provider collects data from your devices and uses it. Some may use such data to analyze usage.
Antivirus Reviews and Testing
People test and review antivirus solutions, drawing conclusions about their performance, value, etc. While some reviews may be sponsored, many are objective and provide valuable information on the products.
As an additional factor, you should also consider the reputation of the antivirus vendor before making your purchase.
Antivirus Reviews – Comparing Top 10 Software
Most antivirus vendors claim that their products are the best. Here's a look at how the antivirus landscape shapes up based on the mentioned considerations.
Norton 360
Norton 360 is the best antivirus package from the perspective of virus detection. It can catch all viruses and malware threatening your computer. Its competitive cost further increases its attractiveness. It requires its users to pay a yearly subscription fee.
Its scanning engine is quick and powerful, and you can use it across multiple operating systems and devices. For rank-and-file computer users, Norton 360 is an excellent choice.
Total AV
Total AV is almost as good at detecting threats as Norton 360. It is perhaps the most beginner-friendly antivirus solution.
In addition to its virus scanner, the Total AV package includes many handy tools you can use to improve the performance of your device. It can reclaim data storage space with its performance optimizer. And it can protect your privacy through a VPN service.
McAfee Total Protection
McAfee offers outstanding protection against an impressive range of online threats. Its virus detection capabilities are great. It also covers WiFi protection and keeps users off phishing sites.
To augment its capabilities, it also offers parental controls, allowing users to keep their children off dangerous websites.
McAfee's only drawback is that its full scans tend to be resource-intensive and may slow devices.
Kaspersky Premium
If you do a lot of online shopping and banking, Kaspersky Premium may be your best choice.
This antivirus solution catches 100% of the malware your computer may encounter online. It also offers anti-phishing protection, as well as a Safe Money browser that lets you handle your online banking securely and away from the prying eyes of hackers.
Kaspersky also includes an unlimited data VPN service and a password manager.
Bitdefender Total Security
The main selling point of this antivirus solution is its effective and lightweight virus scanner. It works using a huge virus definition file. And it can catch 100% of the malware taking aim at your computer.
The Bitdefender antivirus suite supports a wealth of advanced settings that allow users to customize their antivirus protection. The solution also includes a VPN service, parental controls, webcam protection, and protection against ransomware.
Malwarebytes
Malwarebytes is a no-nonsense solution for anti-malware protection. Its basic features and capabilities are top-class. The solution offers a VPN, as well as malware scanning and online protection. Its VPN service is not top-notch, however. And it tends to catch around 90% of malware.
The Malwarebytes suite is a decent solution for those looking for basic protection.
Panda Dome
If pricing is your main concern, perhaps Panda Dome is the right solution for you. It offers a flexible pricing structure, starting with an Essential version and wrapping up with a Premium one. It even offers a free version that gives you real-time protection for Windows and an Android virus scanner.
The free version also features a basic VPN service, which is limited in scope, however.
Avira Prime
Avira comes with a capable virus detection engine and outstanding system optimization features. The company behind the product has licensed out the anti-malware technology of the Avira suite to some of its competitors. Avira's virus scanner is lightweight.
With Avira, users get powerful system and privacy optimization features, premium apps for mobile devices, a VPN service, and a password manager. Avira can even improve how games run and your system and cut the startup time of your computer.
Trend Micro
This antivirus solution is the best choice for secure online browsing. Real-time protection is its strength. It does, however, feature a virus scanner and anti-malware engine.
Trend Micro's browser extension puts anti-phishing and malware controls at the user's fingertips. And it catches more phishing websites than mainstream browsers like Chrome, Safari, and Opera.
Intego
Intego is the top choice for MacOS users. The antivirus suite focuses on this platform and does a better job than the top Windows-facing antivirus solutions. Intego optimizes Mac systems, backs them up, and cleans them. It also protects the platform from malware attacks and gives Mac users real-time protection.
Antivirus Reviews Conclusion
By using the right antivirus tool, you can head off many phishing, malware, and trojan attacks that may endanger your cryptocurrency transactions and wallets.
An ounce of prevention is worth a pound of cure. If you don't allow scammers the chance to contact you and embroil you in their schemes, you won't have to call upon our cryptocurrency tracing services.
Crypto recovery is tedious and often costly. A good antivirus solution can save you much trouble and money.
We offer complimentary consultations to determine if our Asset Tracing, Recovery Assistance, and Intelligence Services suit your case.
---
Your name, comment, and timestamp will be public when you comment. We also store this data, which may be used for research or content creation per our Privacy Policy. By commenting, you consent to these terms.