In The News / Media
COMPANY UPDATES
CNC Intelligence Brings Onboard Roman Garcia as Head of Global Investigations and Branch Head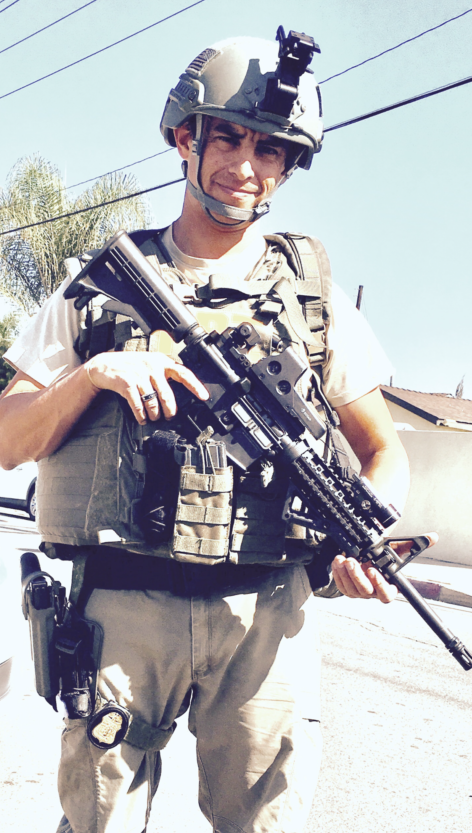 Washington D.C, April 27, 2021
CNC Intelligence is proud to announce to the public that Roman Garcia has joined the CNC Intelligence family as the new Head of Global Investigations and Branch Head. He will head the new Utah location at 1145 S 800 E, Orem Utah 84097, in the heart of
Silicon Slopes.
Roman Garcia is a highly experienced and respected security expert in the asset protection and cybersecurity space with a wealth of experience. He is a licensed private investigator and has 11 years of experience as a
Special Agent for the FBI.
Roman is an expert in complex investigative matters utilizing sophisticated techniques, and thinking outside the box to get things accomplished.
His FBI career has provided him with experience in:
Interviewing and Interrogation
Developing and Handling Informants
Undercover Operations
Behavioral Analysis
Dignitary Protection
Congressional Background Investigations
Tactical Combat Casualty Care (Combat Medicine)
Counterterrorism Investigations
Public Corruption Investigations
Disrupting And Dismantling Mexican Drug Cartels
Surveillance Operations
During his time with the FBI, Roman was assigned to work with other reputable teams such Los Angeles Police Department and many other law enforcement agencies including the DEA, DOJ OIG, US Army, IRS, SS Administration, and others. CNC Intelligence is
exceptionally proud to have him.
We look forward to improving on our already distinguished services to ensure our clients are happy and safe.
Roman Garcia will head our new Utah branch bring his experiences to lead the team to a new level of forensic protection in keeping our clients and their assets safe from cybercriminals.
About CNC Intelligence
CNC Intelligence is a cyber intelligence firm specializing in cryptocurrency forensics, Asset Recovery, and Cyber Investigations.
CNC Intelligence Inc. provides actionable intelligence to clients through a combination of tools and skill set. Bitcoin Tracing and Recovery is a core service we offer. With a growing influence in cryptocurrency, we understand
the need for protection. Cybercriminals are incredibly sophisticated in their operations. We help you level up with these criminals, so you don't become the next victim.
It is not straightforward to Recover Bitcoin. But with our bitcoin tracing and recovery services, we help you get back your stolen bitcoin.
CNC Intelligence was started by a team of experts from various backgrounds such as Cyber Intelligence, Crypto Investigations, Asset Recovery, and Offshore Legal Experts. CNC Intelligence has a collective experience of
over 40 years in these areas.
CNC Intelligence uses the latest Cyber tools, Open Source Intelligence (OSINT), Human Intelligence (HUMINT), cutting-edge technology, and Cyber Tools to deliver Actionable Intelligence to our clients. We are based in Washington,
DC, with other branches across the globe.
CNC Intelligence officially wish to welcome Roman Garcia to the team and look forward to great things with him.
You can learn more about CNC Intelligence here.
CNC Intelligence Welcomes Seth A. Gordon as our Director of Investigations and Analysis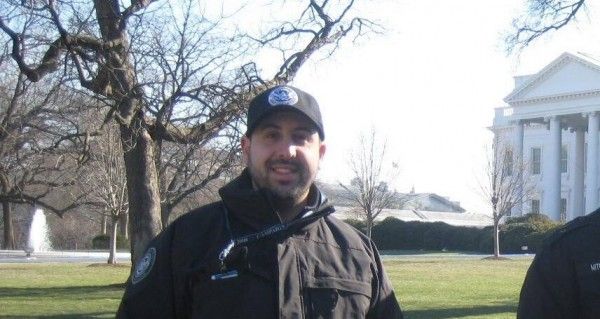 Washington D.C, October 30, 2020
Seth Gordon will lead our Investigation and Analysis teams while liaising with law enforcement bodies around the world. Gordon brings more than 17 years' worth of experience to CNC Intelligence Inc. and is will take the investigative
team to the next level.
About Seth Gordon:
During his 17 years of service with the Department of Homeland Security, some of the positions Gordon held were:
Intelligence Analyst.
Inspector.
Supervisor.
Communications Specialist.
Security Specialist.
In addition to his stellar record, his resume bears the recommendation of former US Citizenship and Immigration Services Director Leon Rodriguez.
Before his Department of Homeland Security tenure, Gordon served as the Chairman of the Ethics Committee for the City of Long Beach, NY.
Leave us a Message
We evaluate every case and provide bespoke solutions for every client. Tell us about your case.
Schedule a Consultation
We offer complimentary consultations in order to determine if our Asset Recovery and Intelligence Services are right for your case.
Contact Us
2000 Pennsylvania Avenue,
Washington, DC
We offer complimentary consultations in order to determine if our Asset Recovery and Intelligence Services are right for your case.