Litigation support is an essential component of every asset recovery effort. It allows the slighted parties to effectively pursue the recovery of stolen assets and retake possession of their misappropriated funds. Effective asset recovery requires legal expertise, complex investigations, and navigating often intimidating legal systems.
Disclaimer: We do not provide legal services but specialize in assisting with the investigative work required for such cases. It is important to note that our services are available to any law firm and lawyers seeking expert assistance.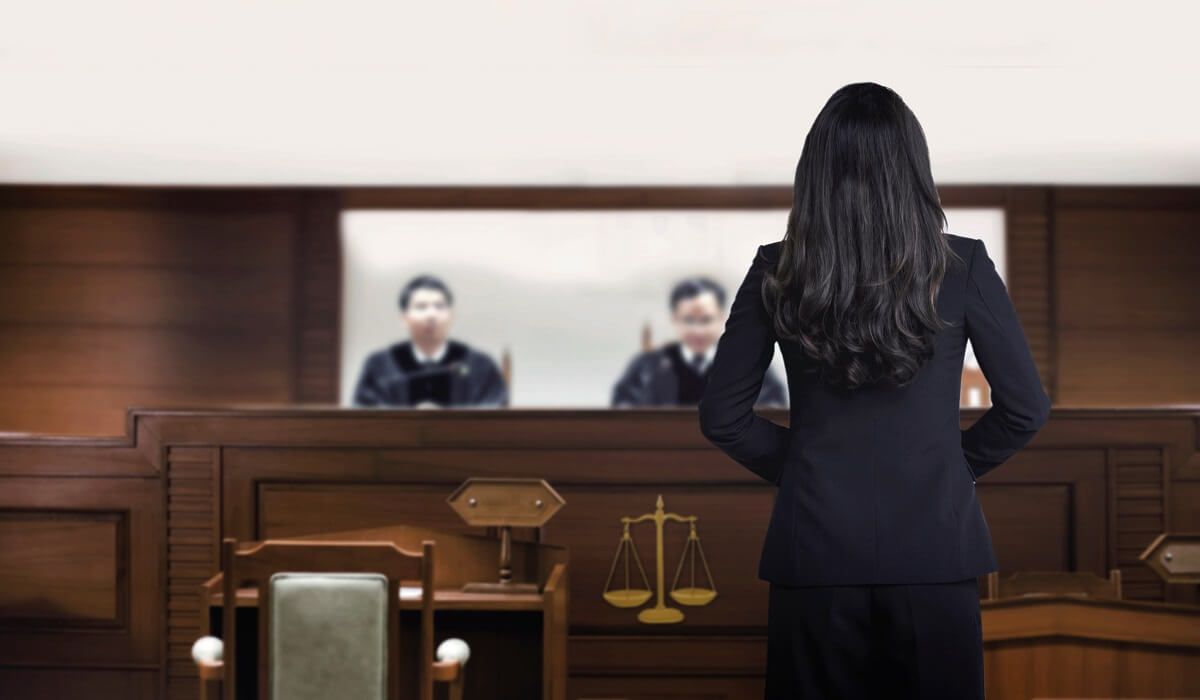 Here's what an asset recovery specialist like CNC Intelligence Inc. can provide to victims of scams through litigation assistance.
Guidance about the legal processes involved in asset recovery
Conducting transparent investigations to trace and locate the misappropriated assets
Overseeing the preparation of legal documents needed for recovery and filing them
Assisting the client during court proceedings
Identifying assets to recover and marking them for recovery
Tracing the funds through third parties if needed
Posing claims against third parties involved in the obfuscation of stolen assets
Negotiating settlements with the parties involved if the situation requires it
In addition to that, intelligence agencies help clients coordinate with local authorities in the case of cross-border asset recoveries. They also:
Identify legal hurdles throughout the recovery process and help clients clear them
Help clients make sense of the legal system intricacies of the countries involved in the recovery case
Scams involving cryptocurrencies have exploded in prevalence and scope lately. Criminals can't resist the lure of the pseudo-anonymity many digital assets offer. And the online nature of these assets allows them to target anyone, regardless of geographic location.
The challenges involved in the recovery of crypto assets also draw cyber thieves to this type of crime.
Intelligence agencies like CNC Intelligence Inc. provide tracing services for cryptocurrencies and litigation assistance to help with actual recovery. CNC Intelligence Inc offers a complete suite of cryptocurrency tracking and recovery services, including:
Collecting information from the slighted parties and performing the necessary online investigations to trace the path of the stolen funds to the thieves and their potential accomplices.
Reviewing the documents, tracing the stolen assets, and taking legal steps toward recovery.
Producing full reports of the transactions uncovered throughout the tracing process.
Providing relevant and detailed reports to law enforcement agencies to help them pursue the stolen assets through subpoenas.
Reviewing all reports to ensure consistent quality across the board.
Serving as an expert witness in civil as well as criminal cases.
The Challenges of Recovering Scammed Funds
The challenges of asset recovery are numerous. The thieves do their best to obfuscate the trail of the funds and make recovery as difficult as possible. Here are some challenges asset recovery specialists meet when helping their clients recover the funds they have lost to scams or theft.
Identifying the people behind the crime. Tracing stolen digital assets is one thing. Identifying the people behind the crimes is quite another. Scammers tend to operate under false identities or in anonymity.
The anonymity of transactions. Many cryptocurrencies offer anonymous or pseudo-anonymous transactions. Coupled with the borderless nature of these payment options, anonymity creates a serious challenge for investigators.
Lack of regulatory oversight. The crypto industry exists in a legal grey area in many parts of the world, although authorities are taking steps toward providing legal clarity here and there. Laws can't protect victims of crypto theft as well as bank depositors or victims of theft involving fiat currencies.
Jurisdictional issues. Crypto thieves may be located in any country. Having to go after foreign criminals raises political and legal hurdles for recovery.
Lack of cooperation from authorities. Authorities in the jurisdiction where the scammers live may be unwilling to cooperate and help recovery efforts.
Time and cost considerations. Tracing funds requires time, manpower, and costly tools. The process can be lengthy, tying up considerable legal and investigative resources.
The complexity of the transactions involved. Scammers can use multiple accounts, shell companies, fake identities, and other tricks to conceal their transactions and make it impossible for victims to recover their assets.
The recovery of stolen digital assets requires multi-level expertise, time, and costly resources. Alone, victims cannot hope to recover their funds. They need the help of professionals like CNC Intelligence.
Understanding the Importance of Litigation Assistance
Litigation assistance is multi-faceted support from an asset recovery specialist. It covers guidance about the processes involved, legal matters, and every other aspect of the recovery effort. The recovery specialist may represent the client in court, help file documents, etc.
Here's how litigation assistance can provide crucial support to victims of financial crimes and cryptocurrency theft.
Legal expertise. Legal expertise covers everything from filing documents to representing clients in court and identifying the relevant procedures within a legal framework.
Investigative support. Litigation assistance covers the transparent analysis of evidence tied to financial crime.
Recovery Strategies. Asset recovery specialists help their clients develop and implement effective strategies to regain possession of their assets. These may include negotiations with the perpetrators and facilitators and ways to work with authorities.
Coordination with authorities. Litigation assistance helps recovery victims coordinate their recovery efforts with local authorities. Such coordination may cover the sharing of relevant information and advocate for the interests of the slighted party.
For victims of financial crimes, it makes sense to partner with law firms. The latter can offer them independence and objectivity in legal matters and investigations.
In addition to that, a partnership with a law firm can also offer:
Support and the resources to back it up
Legal expertise
Strategic guidance
Credibility and a solid reputation
Armed with these assets, crypto theft victims are much more likely to recover the funds they lost to scams and theft.
Legal Strategies for Asset Recovery
Partnering with a law firm allows victims to pursue one or more legal strategies for asset recovery. Some potential strategies are:
Tracing and recovery. Asset tracing is the bread and butter of what agencies like CNC Intelligence Inc. do. It involves the identification of hidden assets, the tracing of the transactions that follow the theft, and the identification of the perpetrators.
Injunctions. Obtaining court orders that freeze the assets of the thieves is an essential part of the recovery process. By freezing the assets, authorities can prevent criminals from moving them.
Disclosure orders. Ordering the thieves to disclose the origins of their funds can help investigators tie up loose ends and complete the map of transactions involved in the theft.
Civil recovery. Investigators can help victims pursue the restitution of their stolen funds through civil courts or arbitration.
Criminal prosecution. By pursuing this strategy through criminal courts, asset recovery specialists can force the confiscation of stolen assets from criminals.
Cross-border liaising between authorities. By facilitating cooperation between the authorities of different states, asset recovery specialists can expedite the legal processes that lead to the recovery of stolen funds.
In 2008, following the global financial meltdown and Bernie Madoff's high-stakes Ponzi scheme, investors managed to recover some of their assets with help from litigation assistance. In this high-profile case, litigation assistance involved coordinated efforts by forensic accounting organizations, law enforcement, court-appointed trustees, and law firms. The efforts recovered around $13 billion in assets.
In 2009, following the collapse of the Allan Stanford Ponzi scheme, litigation assistance recovered over $1 billion worth of assets. The SEC worked with law firms and forensic accounting firms to wrap up the scheme and recover assets from the perpetrators and many third-party beneficiaries of the crime.
Collaborating with Law Firms for Effective Asset Recovery
Working with law firms in the context of litigation assistance and asset recovery is the common-sense approach. Here's why.
Law firms can provide resources and skills that will significantly boost recovery efforts.
Global reach. Many law firms are global organizations that understand how to navigate the legal frameworks of different jurisdictions.
Negotiation skills. Law firms can employ their experience and negotiation skills to avoid lengthy and costly litigation and recover assets effectively.
Access to resources. Law firms have experienced attorneys, accountants, and forensic investigators. Their resources are on hand and capable of handling the challenge of asset recovery.
Expertise. A law firm does not have to build the expertise asset recovery requires on the go. It possesses an extensive knowledge of the laws and legal intricacies involved in asset recovery.
Handy legal representation. Law firms can give their clients legal representation, ensuring their rights are upheld and their assets are recovered.
CNC Intelligence Inc. understands the benefits law firms can bring to the asset recovery table. We cooperate with legal experts and law firms to give our clients access to top-notch litigation assistance.
Conclusion
Litigation assistance is a lifeline for victims of cryptocurrency scams. It allows victims to make sense of the tracing efforts and forensics involved while handing them the tools to exploit the optimal legal means to recover their losses.
CNC Intelligence Inc cooperates with law firms to provide its clients with the best possible litigation assistance.
If you are the victim of a crypto scam or legacy financial crime, do not hesitate to seek litigation support and legal expertise to help your recovery efforts.
We offer complimentary consultations to determine if our Asset Tracing, Recovery Assistance, and Intelligence Services are suitable for your case.
Please be aware that CNC Intelligence Inc. specializes in investigative expertise and expert witness services for law firms and lawyers in cases related to fraud, but we do not provide legal services.
---
When you comment, your name, comment, and timestamp will be public. We also store this data, which may be used for research or content creation in accordance with our Privacy Policy. By commenting, you consent to these terms.