In the ever-evolving landscape of digital asset recovery, discerning the genuine from the fraudulent can be daunting. This CNCIntel review delves deep into the expertise, trustworthiness, and legitimacy of CNC Intelligence Inc., a reputed name in cyber investigations and cryptocurrency tracing. Navigate with us as we unpack their prowess and commitment to assisting victims of digital theft.
Digital asset recovery is a minefield of scams, incompetent service providers, and criminals looking to prey on those already devastated by digital theft. The recovery of stolen digital assets lends itself well to further crime. It is a service category aimed at desperate people grasping for proverbial straws. And there's little to prevent unsavory actors from taking advantage of the vulnerable position of their would-be clients.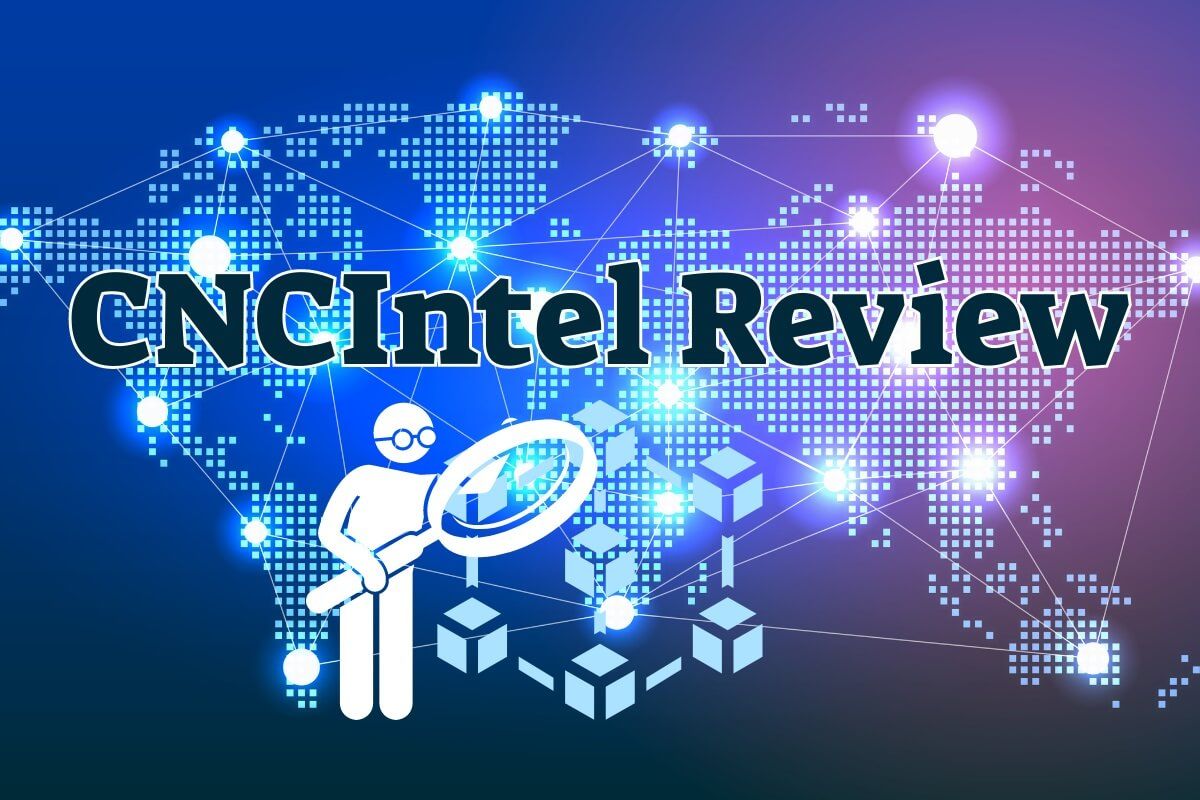 The Complexities of the Digital Asset Recovery Landscape
Given the treacherous nature of crypto crime and the lack of regulation surrounding the industry, digital asset recovery is challenging. The efficacy of this undertaking rests upon three pillars: expertise, trust, and legitimacy. None of these pillars are easy to erect and maintain.
CNCIntel Review on Cryptocurrency Forensic Expertise
Digital asset recovery is technically challenging. From a non-expert perspective, it may seem to require little more than the deft application of a handful of online tracking tools. In reality, online tracing is barely one ingredient of an intricate cocktail.
Tracing stolen funds within the vast crypto blockchains is a complex task that goes beyond using basic online tools. Investigators encounter a myriad of sophisticated strategies criminals employ to conceal their activities. These include advanced financial maneuvers, varied transaction methods, and specialized tools to hide the origins and destinations of assets. The multi-faceted nature of these challenges makes investigators need to evolve and adapt their approaches continuously.
Once they find the identities of the people involved in the theft, investigators must involve the local authorities in the recovery effort. This part of the process requires effective liaising with law enforcement and other hands-on capabilities like:
Engagement with regulatory authorities to ensure the legality of the recovery
Cooperating with law enforcement to raise public awareness
Digital forensic expertise to analyze the digital evidence the theft creates
Mediation and negotiation with the criminals or their representatives to ensure the optimal recovery of the stolen assets
International cooperation with law enforcement agencies of other countries
Pursuing legal action to force the criminals to return the stolen assets
Cooperation with cryptocurrency exchanges to facilitate asset seizure
Blockchain forensics to gather and preserve evidence pertaining to the crimes
CNC Intelligence Inc specializes in crypto investigations and crypto tracing on an international scale. The team at the company comprises expert blockchain investigators and collaborates with lawyers, law enforcement officials, and experienced liaison officers. CNC can provide in-depth evidence related to the crypto crime in question, shedding light on the pathways the funds took. This evidence can be invaluable to law enforcement in furthering their investigations.
Trust Factor in CNCIntel Review
Without trust, none of the mentioned capabilities of a cryptocurrency tracing and investigation firm like CNC Intelligence Inc. matter. Successful organizations like CNC Intelligence pay special attention to building trust and adopt a comprehensive approach to the relationships they build with their clients.
Some of the core tenets of CNC Intelligence Inc's approach to building trust are:
Dedicated case coordinators ensure that clients receive all updates relevant to their cases.
The company maintains clear communication with its clients.
The organization prioritizes customer service.
CNC Intelligence Inc. understands the importance of client education.
The investigators at CNC Intelligence Inc. are licensed and certified, upholding the highest standards of professionalism and expertise in their field.
CNC Intelligence Inc has been an industry mainstay for a while, and its reputation is spotless
Earning trust in the world of cryptocurrency tracing and investigations is more difficult than putting together the necessary capabilities. It is an undertaking fraught with frustration as a lack of patience and competitors can undermine efforts in underhanded ways.
Legitimacy
CNC Intelligence Inc. is a credible, authentic, and ethical digital asset tracing and investigations firm. What does this mean to would-be clients from the perspective of verifiability? How can a new potential client ascertain that CNC Intelligence Inc. is, indeed, legitimate?
Verifiable Legitimacy in CNCIntel Review
Physical presence. The company maintains a physical presence in the US and Israel. Its global intelligence office is in Orem, Utah. CNC Intelligence's cyber intelligence operations center is in Rehovot, Israel. The organization is registered with local authorities and cooperates with law enforcement agencies.
Compliance. By cooperating with law enforcement and financial regulatory authorities, CNC Intelligence Inc. has demonstrated its willingness to work within the framework of the law.
A registered entity. CNC Intelligence Inc. has had to register with the relevant authorities in the jurisdictions where it maintains a physical presence. It is a verified legal entity.
Solid, verifiable evidence. Unlike scammers, CNC Intelligence Inc. can produce case-specific evidence regarding successful recovery cases. The evidence may include legal documentation.
Educational initiatives. The team behind CNC Intelligence Inc. is keen on spreading awareness about crypto crime and educating the public. CNC Intelligence Inc team members educated law enforcement officials in various countries throughout the world about the subtleties and dangers of cybercrime and methods to deal with it.
Ethical attitudes and practices. CNC Intelligence Inc. is keen on respecting client confidentiality and data security. Would-be clients of the organization can share sensitive information with CNC Intelligence investigators without worrying about their details ending up in the wrong hands. The organization follows regulatory guidelines and keeps its investigations legal.
Client Trust & Feedback: A CNCIntel Review Perspective
Overwhelmingly positive client feedback. CNC Intelligence Inc.'s clients are happy with the services the organization provides. There are always people who would like investigations and recovery procedures to be quicker, but it is clear from client feedback that the firm delivers what it promises to deliver.
The Phenomenon of Negative Feedback
Negative client feedback is always a possibility for legitimate businesses. Some people have unrealistic expectations. For some, the investigation process is never fast enough.
Some other reasons why clients may leave negative feedback about the services of an organization like CNC Intelligence Inc. are:
Misunderstanding complex situations. Sometimes, people fail to grasp the complexity of asset recovery, which requires the efforts of not only cryptocurrency investigators such as CNC Intelligence but also the cooperation of local law enforcement and often involves legal proceedings. Therefore, they fail to shape their expectations accordingly and set themselves up for disappointment.
No instant gratification. We live in an age of instant gratification. People like to see instant results, but successful cryptocurrency investigations take time and patience.
Unscrupulous competitors. Some competitors see the online space as a sort of Wild West where they can get away with denigrating their perceived or real opponents through fake reviews.
Personal friction. Personal conflicts may develop between some clients and staff members. Sometimes, such conflicts lead to negative reviews.
Altered client circumstances. A sudden twist in the financial or legal circumstances of a client may affect that client's perception of the services cryptocurrency investigation agencies render.
CNCIntel Review – Bottom Line
Like CNC Intelligence Inc. itself, this study redefines the concept of legitimacy in the crypto asset recovery space.
Legitimate cryptocurrency tracing and investigations firms do not simply possess the technical means to contribute to complex recoveries. They observe ethical attitudes and legal compliance and can produce verifiable proof of successful recovery cases.
We offer complimentary consultations to determine if our Asset Tracing, Recovery Assistance, and Intelligence Services suit your case.
---
Your name, comment, and timestamp will be public when you comment. We also store this data, which may be used for research or content creation per our Privacy Policy. By commenting, you consent to these terms.